[b]HIGH GRADE BINOCULAR SALE
NIKON MONARCH, PENTAX DCF, LEUPOLD KATMAI
BUSHNELL
Hi guys,
You may already know that because I am getting old and have quite a few medical problems, I am quitting hunting and fishing.
So I am selling my collections. You may already have seen my cap & ball revolvers, or the percussion rifles, in-line rifles, or the knife collection.
I am presenting here for your consideration my binocular collection, mostly new, never-before used binoculars.
PRICES ARE AS LOW AS I CAN MAKE THEM, NO MORE DISCOUNTS
PRICES INCLUDE SHIPPING WITH PRIORITY MAIL
NO TRADES, SORRY, I NEED THE MONEY
Payment to Paypal or Gunpal or MONEY ORDER
The address is:
jcharles11784(at)yahoo(dot)com
This is also my e-mail, e-mail me if you want to pay with MONEY ORDER
E-MAIL ME if you have any questions. Do NOT send me a PM. You deserve a quick answer and I cannot provide it quickly enough if you PM me here.
I am working away from the computer in the workshop. My wife, while at the office, checks my e-mails and calls me on the phone if I have some. Then I take a break to check the PC and answer them.
NIKON MONARCH ATB (new in box) purchased last year, not used.
$210 SHIPPED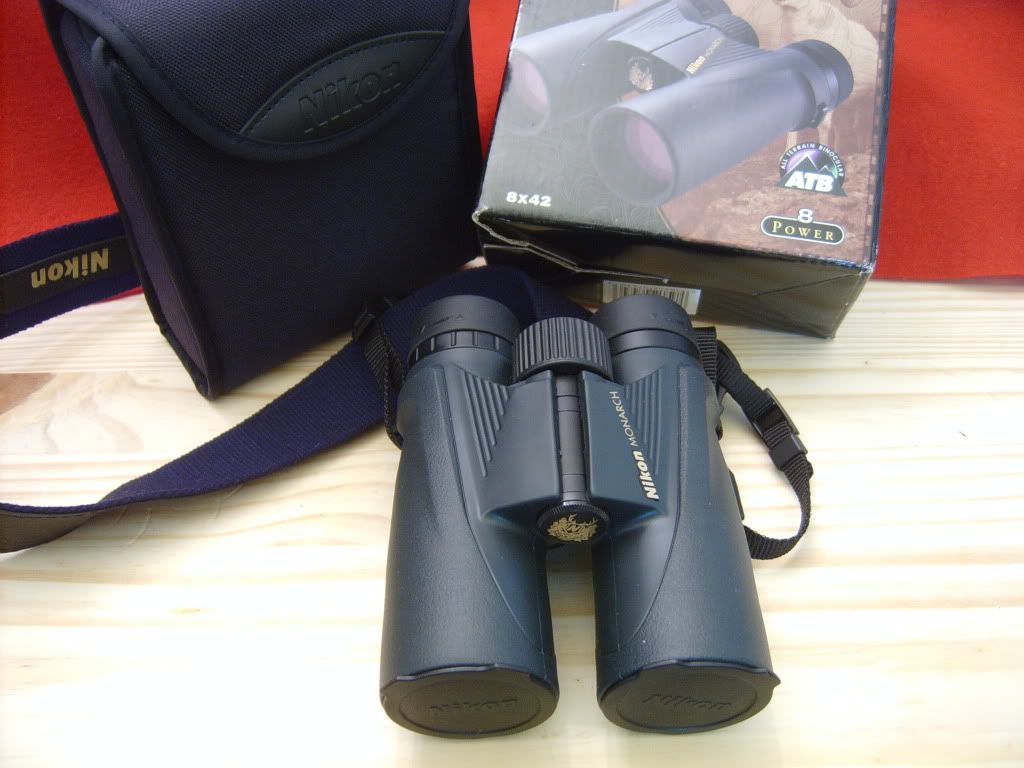 LEUPOLD KATMAI 6X32 Roof Prism (NEW IN BOX) very compact, 6x is ideal for the woods, very wide field of view. $280 SHIPPED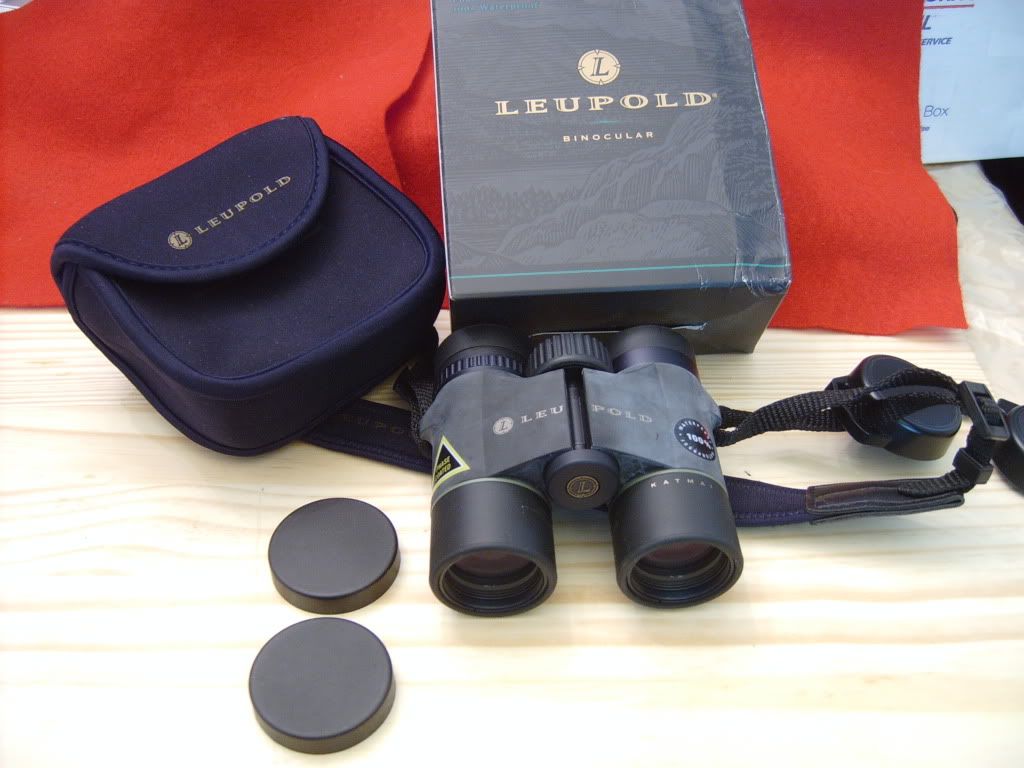 PENTAX DCF WP 8X42 NEW, never used. $260 shipped SOLD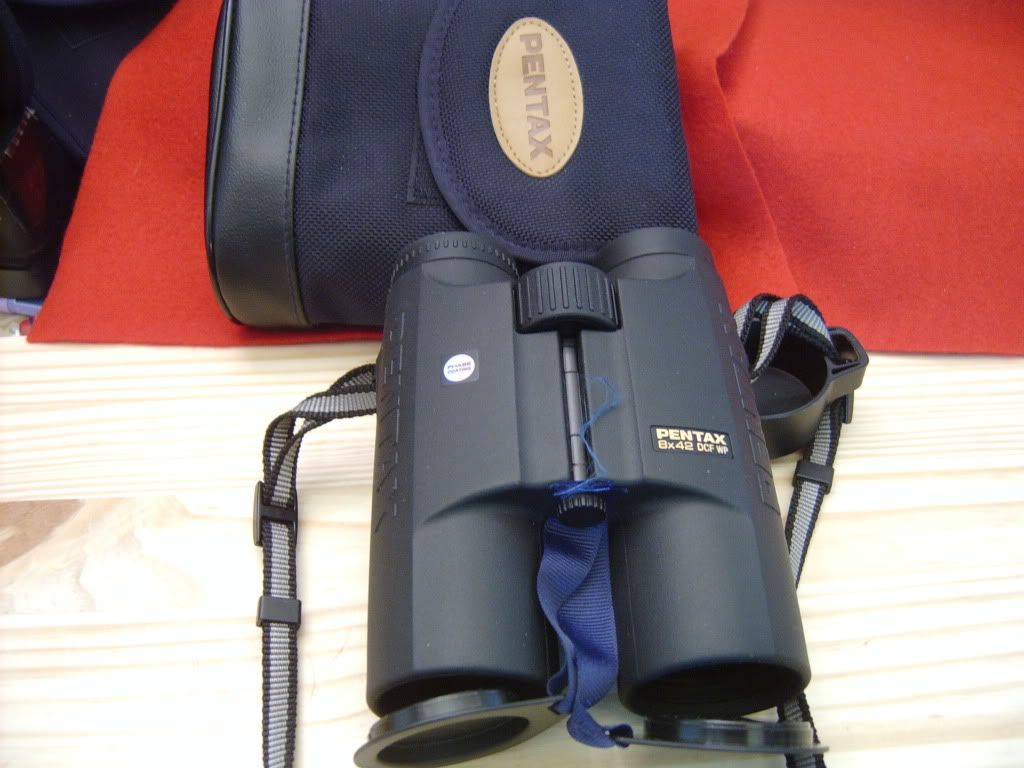 PENTAX DCF 8X56 (almost new) discontinued by Pentax, this is class with 1,000 binoculars.
Used slightly by me, case, box, included.
$300 shipped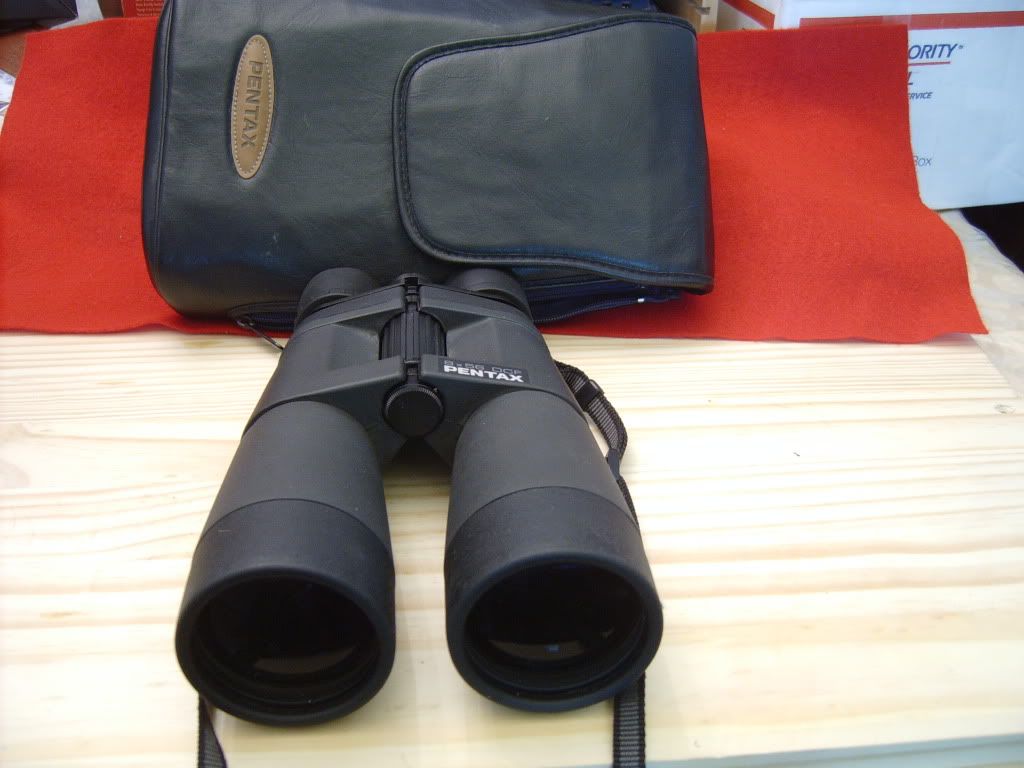 PENTAX 8X24 COMPACT, NEVER USED $100 SHIPPED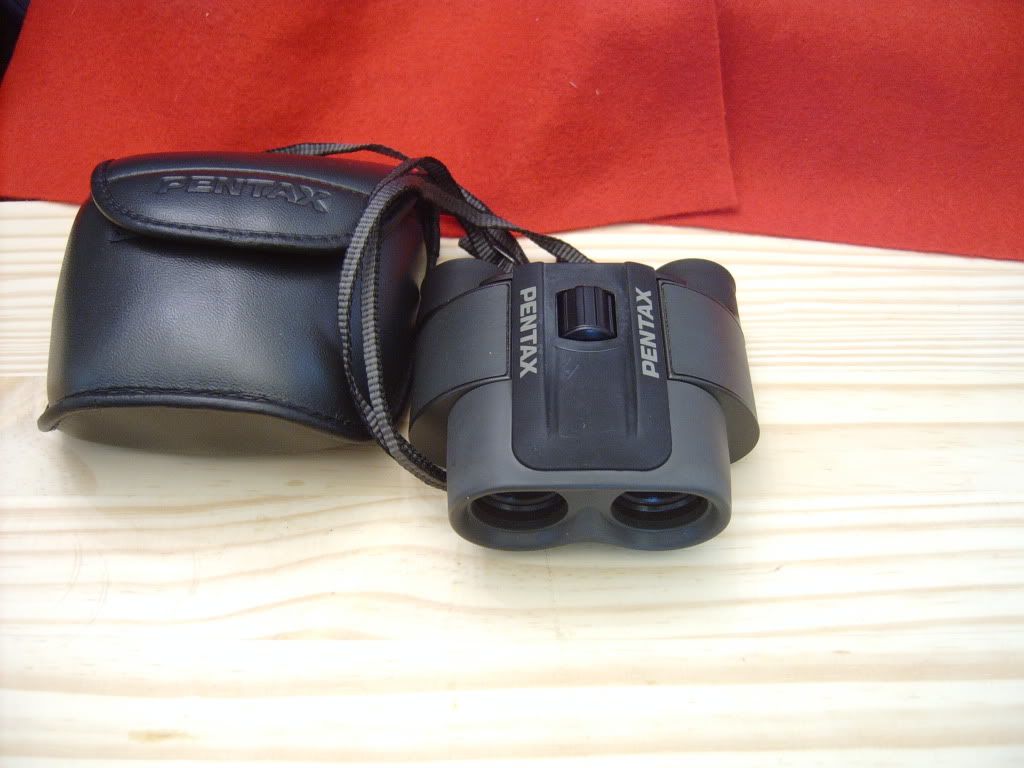 BUSHNELL CUSTOM COMPACT 6X25 I have two, one mine one was my wife. Mine have a rubber cover aftermarket from Bushnell and the cord attach to the sides, this was a premium small binoculars in the 70