Here is the lane I was looking down this morning about 8:15 when the buck below stepped out at about 135 yards,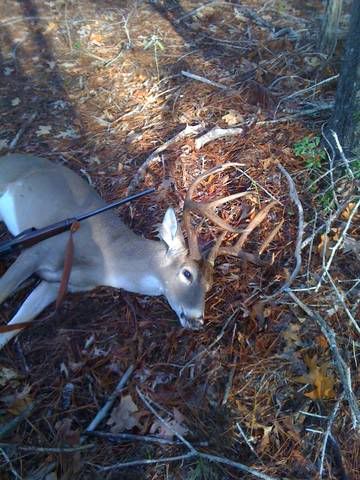 He was walking away from me and I didn't know how long he would stick around so when he turned quartering away I let fly. My Browning BLR 30-06 with Barnes/Federal 165 found the mark and did the job. I thought the deer was hit hard as he ran off across the lane.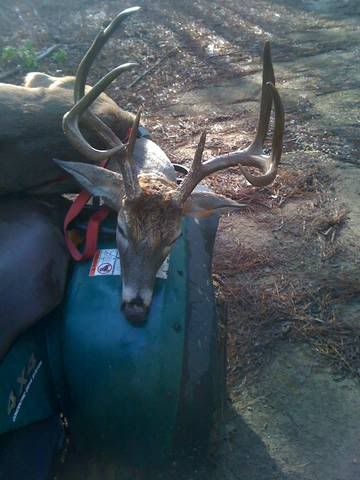 After a short search I found the buck piled up about 80 yards in the pines.
I was told he was about 125 gross. The deer on the left is more compact but I was told it measured up just a bit more than mine. What do you think?